Art printing for artists.
Allow yourself to be captivated by the stunning colour accuracy, intricate detail, and remarkable impact of our giclée prints.
Our diverse selection of the finest art papers on the market caters to artists, photographers, illustrators, and anyone
in pursuit of the perfect print.
Conquer your art printing challenges
From consultation and digital capture to post–production, printing and framing, we'll be there every step of the way.
Our studio was founded with the belief that a strong client/printer relationship is key to producing the best possible giclée prints. Whether in person or remotely, we take the time to get to know our clients, so we can create prints that perfectly reflect their vision. We are passionate about printmaking and we take our work, and yours, very seriously.
We believe in the integrity of our process, and in how it benefits your bottom line.
Full artwork reproduction service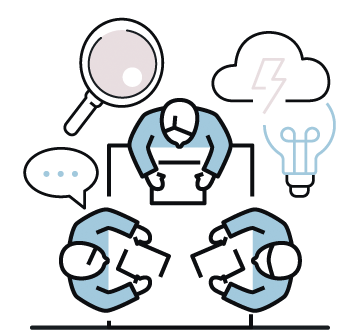 Lets talk about your work and what we can do for you over a cup of coffee.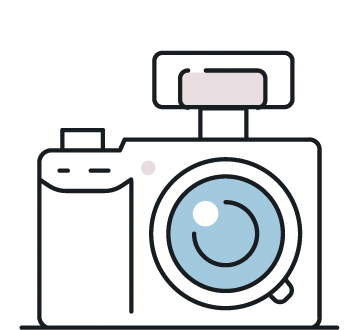 We can scan or photograph your originals for the best output possible.
Need retouching or any other editing magic?
We've got you covered.
Archival pigment prints that will help you capitalize on your talent.
Ultimately your beautiful prints will end up on a wall. We'll frame them for you too.
Ultimately your beautiful prints will end up on a wall.
We'll mount and/or frame them for you too.
What Customers are saying About Us
Kilford Studios is my go-to for processing high quality prints. Nick's forte is his attention to detail and he really takes the time to assess the artwork in detail, to bring out the best in each piece.  I have also entrusted Kilford Studios with several original pieces and value their advice and guidance. Their work is nothing short of excellent and I can highly recommend them. 
Trabalho com o Kilford Studios já há vários anos e recomendo pelo seu trabalho dedicado e profissional. O Nick está sempre disponível a ajudar-me em inúmeras questões e faz de tudo para não falhar com o compromisso. Como trabalho com aguarela, é importante para mim que se apanhe o máximo de tons e texturas possíveis para corresponder melhor ao original. Consigo isso na Kilford. Estou muito satisfeita e já me sinto da casa.
Fico sempre muito feliz e satisfeita com o trabalho realizado por esta equipa. Sempre disponíveis e com as soluções ideais para o que preciso. Serviço e materiais de alta qualidade e também muita simpatia.
Kilford's service is extremely professional! I have absolute confidence in the quality of their work and my prints come out with accurate colors every single time. The amount of care they take from capture and color correction all the way to print output is a joy to witness, add on top of that all the support during the process, makes me believe I couldn't be in better hands.
É um privilégio poder contar com o profissionalismo, simpatia e qualidade geral dos serviços da Kilford Studios. Profissionais muito competentes e atenciosos, sempre atualizados e dispostos a informar e aconselhar o cliente sobre um leque de possibilidades para que o resultado final vá ao encontro das suas necessidades. Não raramente, o resultado supera mesmo quaisquer expectativas. Perfeccionismo e maestria, definem-vos. O meu trabalho não seria o mesmo sem o vosso. Gratidão!
Nicholas is an amazing print master and my always go-to when producing high-quality limited edition prints. Superb quality, from a superb company.
Há muitos anos que recorro ao trabalho da Kilford Studios para reprodução em Fine Art Print dos originais do meu trabalho de ilustração científica. Por ser um trabalho em que o rigor é uma das maiores premissas, a representação rigorosa da cor é extremamente importante e o trabalho de afinação de cor e de impressão da Kilford é de uma qualidade indiscutível e dificilmente igualável. Sei que tenho também um trabalho de acompanhamento técnico de excelência, que tem feito toda a diferença na preparação das imagens a imprimir. Entrego o meu trabalho à Kilford com toda a confiança, com a segurança de que não poderia haver melhor reprodução das aguarelas que faço com tanto cuidado.
Durante o último ano tive a oportunidade de trabalhar com a Kilford e não houve uma vez que não tenha ficado extremamente satisfeita com o resultado final e o processo de trabalho sempre sendo muito tranquilo e profissional. A equipe é altamente qualificada e dedicada, sempre disposta a ouvir minhas ideias e sugestões para garantir que o resultado atenda às minhas expectativas. Além disso, a comunicação muito clara e eficiente, sempre mantendo-me atualizada sobre o andamento do trabalho. Recomendo fortemente o estúdio para quem busca qualidade, profissionalismo e excelência no serviço prestado.
It has been a real joy to work with Kilford. The printing quality is second to none, and they really go the extra mile to provide an excellent service - taking time to explain the different papers and always providing a reliable & efficient service. I am relieved to have found them and they are my trusted go-to Giclee printer in Lisboa.
Trabalho há muitos anos com a Kilford Studios. Sou ilustrador científico, e as técnicas que utilizo habitualmente nas minhas ilustrações são executadas com muito detalhe, com técnicas de preto e branco, em linha ou tons contínuos, e cor, em aguarela na maioria dos casos. São impressões que exigem sempre grande definição e absoluto rigor no espectro cromático, bem como os mais adequados tipos de papel para cada situação particular. Na Kilford Studios, a qualidade das impressões é sempre excecional, são realizadas com a máxima exigência, com um permanente aconselhamento experiente sobre as várias opções possíveis, bem como todas as provas necessárias de forma a obter resultados de excelência. Além disso, e não menos importante, o atendimento é personalizado, o ambiente é acolhedor e, é verdade, o café está lá sempre disponível enquanto conversamos tranquilamente sobre os nossos projetos. A minha confiança no trabalho da Kilford Studios é total.
I recently worked with Kilford Studios to get some of my artwork printed on canvas, and I'm really happy with how it turned out. Even though I'm in Dublin, everything went super smoothly because of their great customer service and communication. The final prints look amazing, with bright colors and sharp details that really show off my art. The canvas quality and the work from Kilford Studios show they really care about doing a great job. To anyone wanting to get their artwork turned into awesome, high-quality prints, I'd definitely recommend Kilford Studios, no matter where you live. Nick and the team were so helpful and made the whole experience a pleasure.
Kilford Studios has exclusively handled my print work for the past 3 years. Nicholas has shown extreme care and attention to the finest of details. His love for the craft of printing is seen clearly in every single print I receive. The colours are so faithful to the original pieces and the quality of reproduction is of the highest order, so much so that it is often very difficult to tell the print from the original. Since our first meeting, Nicholas has always been friendly, highly professional and willing to talk me through any questions I may have. I would highly recommend the Kilford Studios team. The best prints I have ever had the pleasure of handling.
Giclée printing for artists
Amazing artists have allowed us to produce work they (and we) are proud of.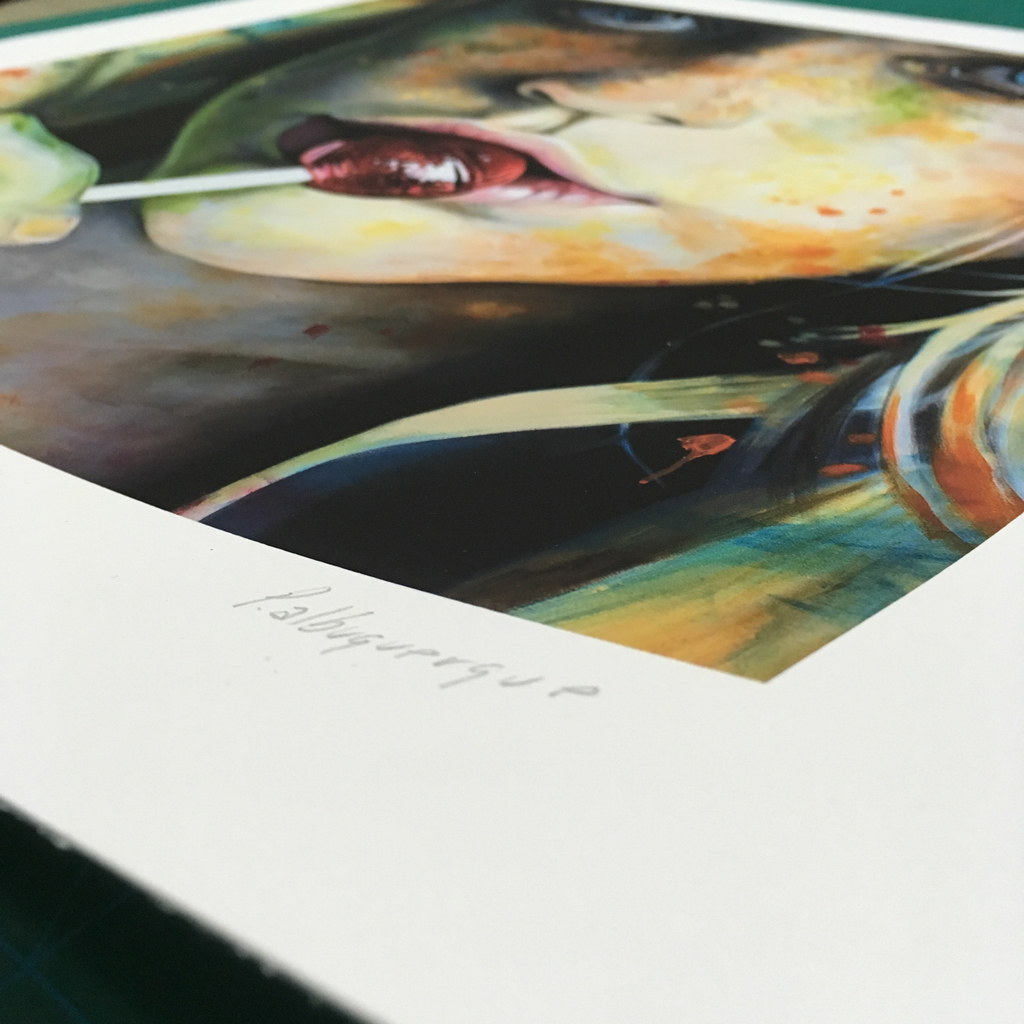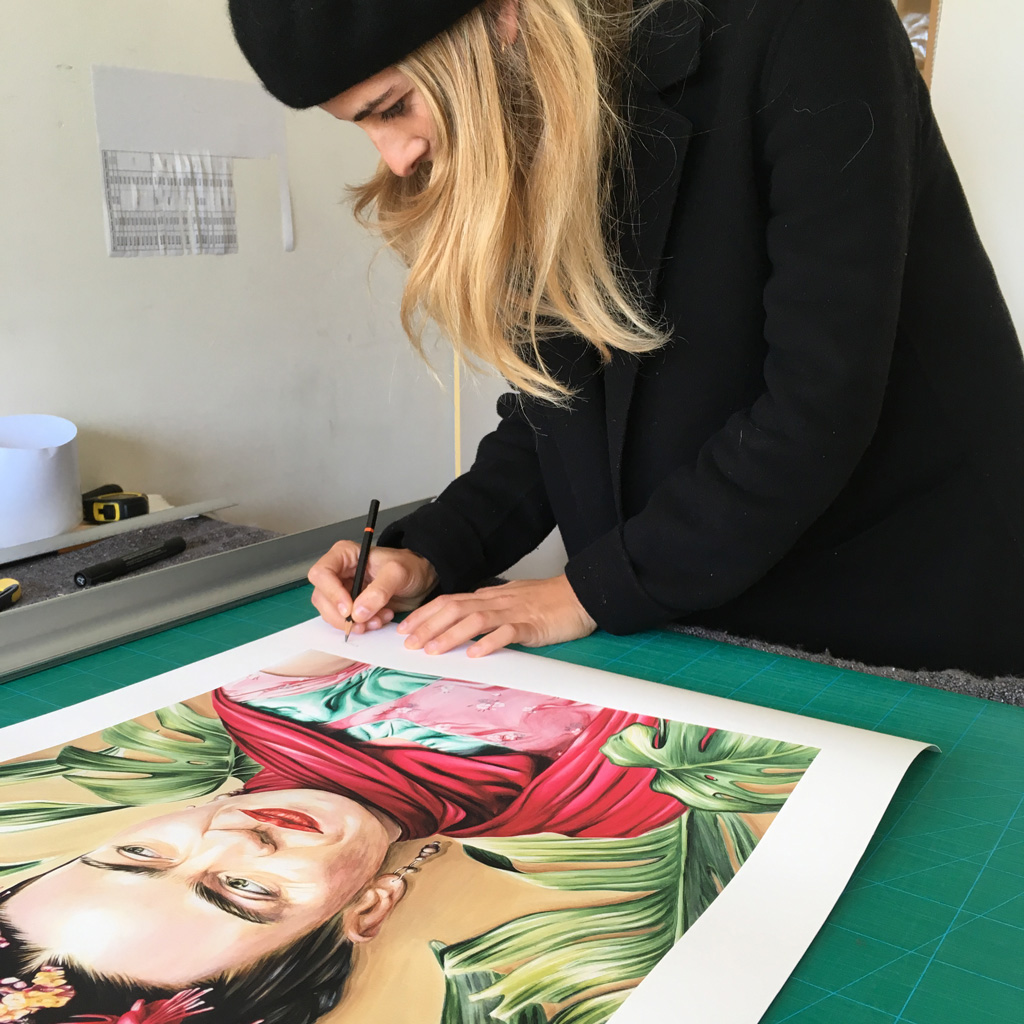 Order your giclée prints now with fast shipping and collection options from our Lisbon Print Studio or partner shop.
Artwork by Sílvia Marieta